Dashboard
Your first introduction to the Hub is the Dashboard. The Dashboard is where you can find an overview of the latest activities and actions across your fleet by system.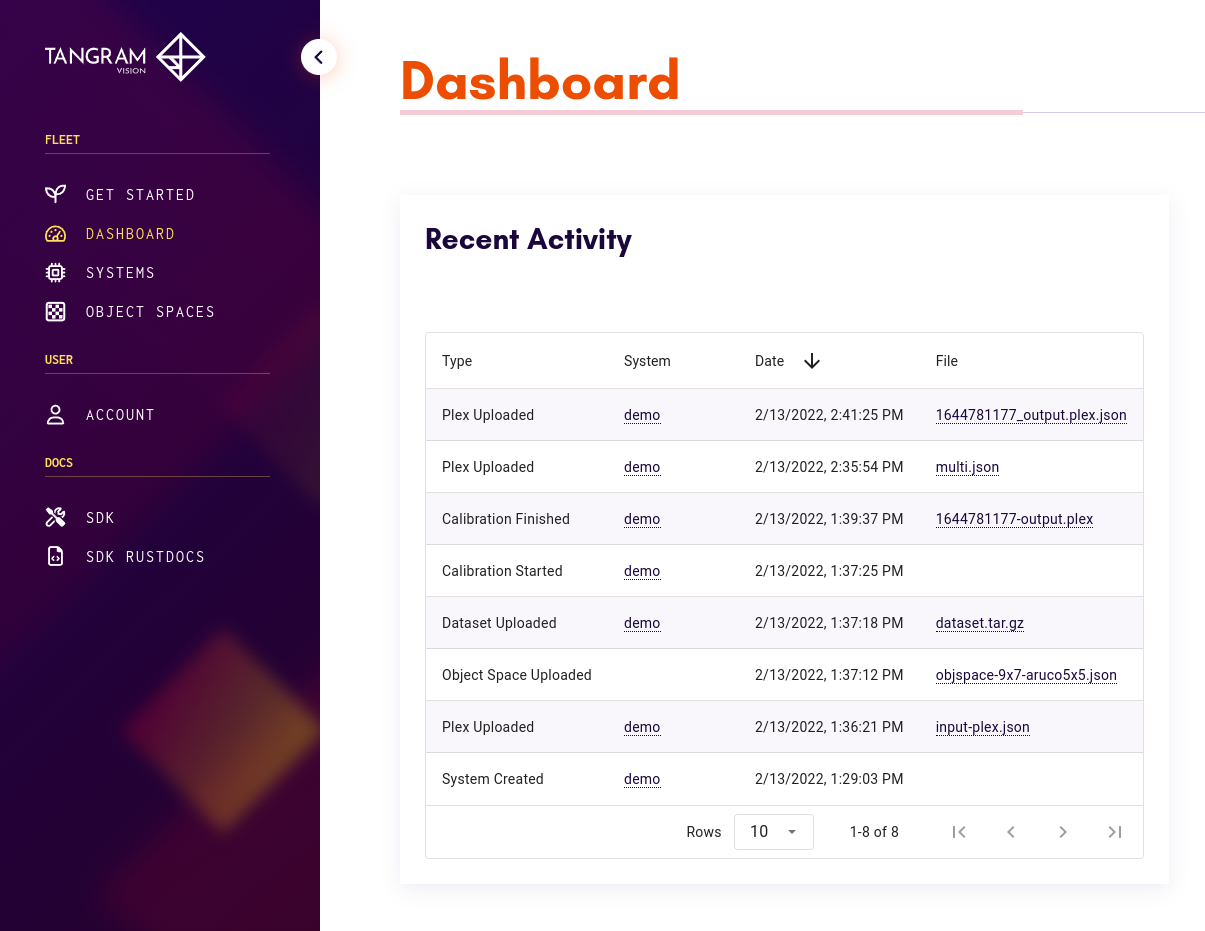 Common activities include:
Addition of a new system to the User group
Addition of a new Object Space description to the User group
TVCal calibration update to a system
A new calibration dataset upload from a system
Click on an activity in the Dashboard to see more details. For system-related activities, this will jump to that system's Detail page.